RISO translates as IDEAL
Following this basic idea, we have been inspiring our customers with innovative printing solutions as a pioneer in InkJet printing for over 70 years. Worldwide, 3,600 employees in over 180 countries are working for the RISO Group.
Riso Kagaku Corporation
Allow me: the printmakers
For 70 years, our parent company, RISO Kagaku Corporation, has been developing high-quality printing systems whose innovative technologies are a constant breath of fresh air in the print world. Thanks to their resourceful ideas, the RISO brand name is synonymous worldwide with intelligent highspeed printing solutions that make medium- and high-volume production printing particularly efficient.
Because we have studied the production process down to the last detail for decades, we are not just one, but two steps ahead of our competitors: in the disciplines of productivity, flexibility, durability, environmental friendliness and cost-effectiveness, our systems easily outperform other products in their class. And that is something RISO customers around the globe appreciate day after day.
One of the reasons for the superior performance of our systems is that we leave nothing to chance. All components, from hardware to consumables, are manufactured in our own production facilities. This means that we can be sure that even the smallest detail meets our high quality standards. We also operate three company-owned research and development centers in Japan.
Want to drop by quickly? Absolutely!
Hamburg is also the gateway to the world for RISO, at least to Central Europe. The headquarters of RISO (Deutschland) GmbH operates in the Bramfeld district. As one of 26 RISO subsidiaries, we make a not inconsiderable contribution from there to successfully distributing RISOGRAPHS and RISO ComColor systems in over 190 countries. After all, 22 of them are served by us, namely Germany, Austria, Switzerland, Albania, Bosnia-Herzegovina, Bulgaria, Croatia, Czech Republic, Estonia, Hungary, Latvia, Lithuania, Macedonia, Montenegro, Poland, Romania, Slovakia, Slovenia, Serbia, Ukraine, Moldova and Kosovo.
.
In addition to our headquarters, the German RISO family also includes three branches in Hamburg, Berlin and Frankfurt.
And because a direct line is always better than long distances, a dense network of specialized trade partners advises and supports RISO customers locally - from the North Sea to the Alps and from schools to professional printing centers. As a special service for our neighbors in the East, we operate three agencies in Romania, Poland and the Czech Republic, which are well versed in the export/import business. So as you can see, there is absolutely nothing standing in the way of close and successful cooperation from our side!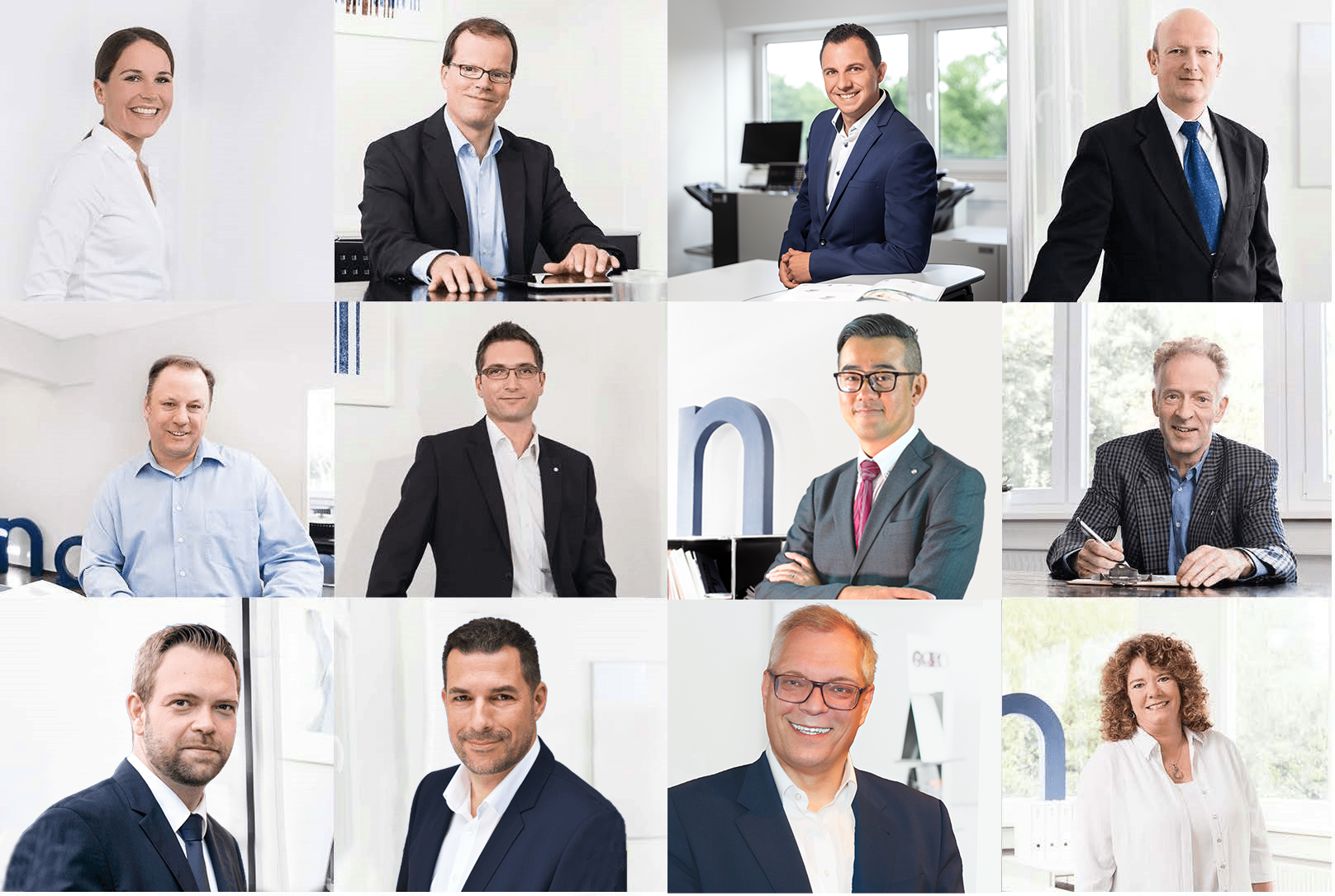 Our employees
All for one: our customers
Whether customer consultant, technician or logistics expert: our employees love print! So that you are completely happy with your RISO system, the entire team not only gives its best day after day, but always a little more: more commitment, more knowing how, and above all more understanding of what you need.
That everyone brings a variety of skills to their job goes without saying. After all, as a RISO customer, you rightly expect the same exceptional performance from our employees as you do from our systems. And because everyone puts a lot of heart and soul into their tasks, no one can fool us so quickly when it comes to printing and copying.
So if you need a new printer, want to use your existing system even more efficiently, or there's anything else we can do for you, just give us a quick call. With us, you're always at the right address.
Would you like to become part of our RISO team? Feel free to take a look at our job offers.
"Global thinking. Local acting"
We have something to celebrate! We have been active in Germany for 30 years now. As one of 26 RISO subsidiaries of the Japanese RISO Kagaku Corporation, we distribute highspeed InkJet systems and risographs from Germany to over 22 countries and regions.
"Global thinking. Local acting", is the motto of our 30th anniversary. We are part of a globally active organization, while keeping an eye on the needs of our local customers.